The gravitation is very much weaker than the electrostatic Coulomb interaction. The latter binds electrons in atoms and joins atoms together to form molecules constituting the physical world on Earth, whereas gravity holds the solar system and the galaxy together and describes the very large scale of the universe.
To estimate roughly the the amount of hydrogen necessary to form a star we consider two protons (mass m, charge e, distance d) in a cloud of fully ionized hydrogen:

The ratio between the electrostatic force (repulsive) and the force of gravitation (attractive) is:
The same result holds for the electrostatic and gravitational energy of two protons.


Adding protons (mass m) to the sphere (radius R) homogenously filled by hydrogen (total mass M)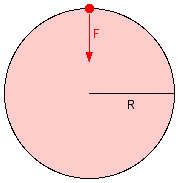 the energy W of gravitation per proton mass is
W/m = G M / R

Using M ∼ R3 and R ∼ M1/3

W/m ∼ M2/3

Or using the number N of protons (N ∼ M)
W/m ∼ N2/3